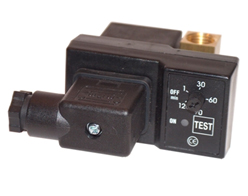 TEC-11 Timer controlled condensate drain
The TEC-11 removes condensate, automatically, from compressed air filters and small dental compressors.
Product Description
The TEC-11 is designed for ALL compressed air filters, regardless of their capacity or size (1/4″ to 3″ connections size). The TEC-11 incorporates a direct acting valve assembly and VITON seals to ensure a long life operation.