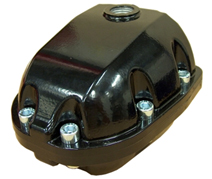 MAGY Filter drain Magnetically operated zero air loss drain
The MAGY removes condensate from compressed air filters. The operation is automatic and there is no compressed air lost during the condensate discharge cycle.
Product Description
The MAGY uses magnetic forces to operate the direct acting valve assembly and is ideally suited in applications where power is not available, not desired or not reliable.
The magnets have been specially selected to ensure long lasting magnetisms is guaranteed.